AUTHORIZED AGENT

ABOUT US
In Nectar Sports, we specialize in using the best sport events as an excellent communication channel for companies.
With more than 10 years of solid experience in the sports sector, our agency allows your company to have the best seats and services at its disposal in the greatest competitions, making your communication strategy a real success.
We are working for you to enjoy unforgettable moments, so you can generate powerful contacts during your Nectar event.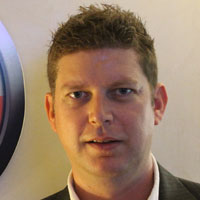 Vincent
MONINOT
Co-founder and Managing Partner
Passionate about travelling "I love travelling so much that I am living abroad" and trilingual (French, English and Spanish), Vincent was destined for a life in North Europa after having lived in Ireland and Scotland. But a meeting in Glasgow with a beautiful Catalan woman made him change his plans. He has been living in Barcelona for more than 15 years, with his wife Eve and his two children, Noah and Léa.

Sports fanatic since he was a child, Vincent created the company in April 2007.
If he was:
- A journey: Japan
- A movie: The Big Lebowski
- A book: Ma vie comme un match – Michel Platini
- A song: One – U2
- A dish: Dauphinoise potatoes
- An athlete: Andrés Iniesta
- A motto: Joy is the essence of success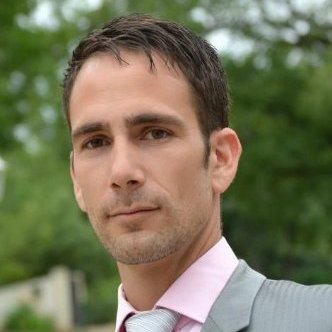 Romain
BORCHI
Sales Manager
Traveller around the world, in love with sports & a gastro-food lover, Romain was born in the French Riviera and settled in Catalonia 9 years ago. After being involved in plenty of events across Europe, he is now in charge of the wonderful world of ticketing: "each game is an event and each week we have games, so we never get bored.

All and more will be done to reach your wishes by offering you alternative & innovative ideas, in order to enhance your experience thanks to unforgettable moments with a touch of Nectar.
If he was:
- A journey: Cuba
- A movie: My Father's Glory
- A book: The Alchemist – Paulo Coelho
- A song: Habalona – Rxnde Akozta
- A dish: The pissaladière
- An athlete: Eric Cantona
- A motto: Who does not fail cannot grow